Parts Diagram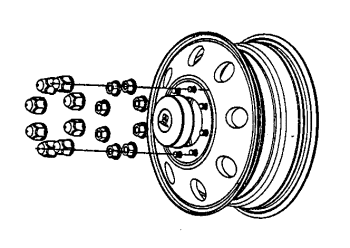 Torque Sequence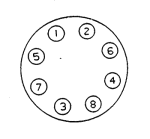 Position Alcoa wheel on hub.
Install four Alcoa lug nuts on bottom studs finger tight.
Position center cover against the "face of the wheel"(DO NOT ATTEMPT TO PUSH THROUGH THE REAR OF THE WHEEL), letting the edge of cover rest between the wheel and the chamfered edge of lug nut washer.
Install the remaining four lug nuts.
Follow the torque sequence shown at left. Torque to 140 lb-ft.
Install lug nut covers by pushing on to individual lug nuts.